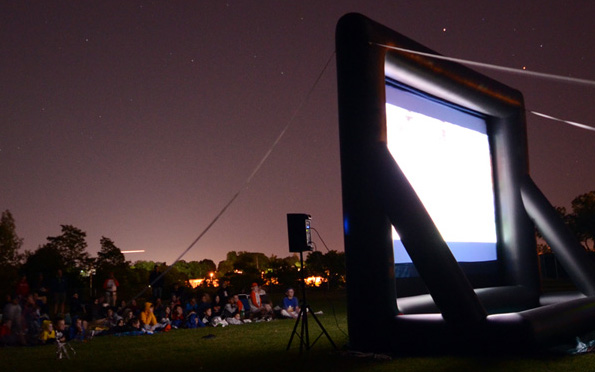 It was a beautiful night to turn a Providence ball field into a film venue to watch The Sandlot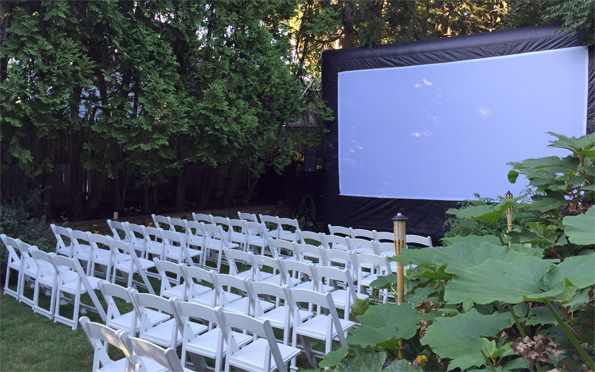 This beautiful East Side, Providence backyard was a cozy location for a sparkling Providence Children's Film Festival event.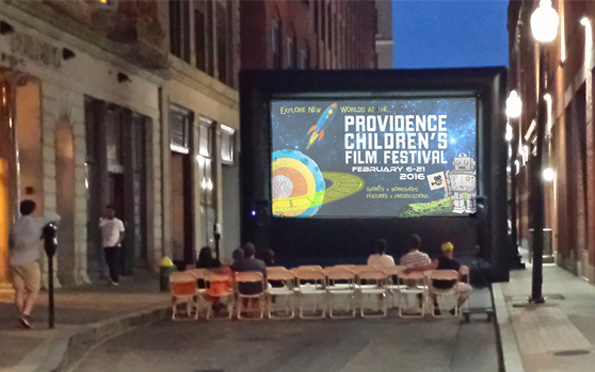 Downtown Providence was transformed into an urban movie theater during PVD fest 2016, thanks to the Providence Children's Film Fest and the Cricket Cinema.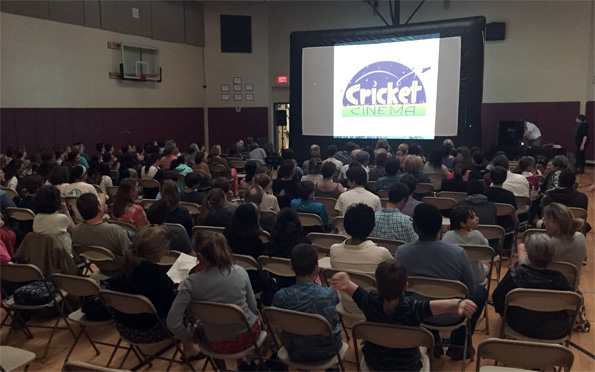 Families packed the gym for this Middle School fundraiser.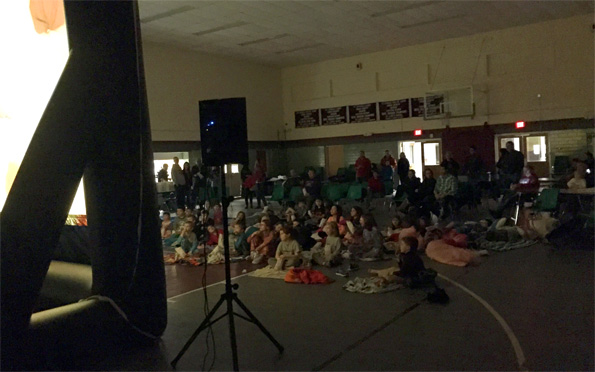 Kids arrived in jammies with sleeping bags in tow for this Elementary school fundraiser in Barrington – couldn't have been more fun for them!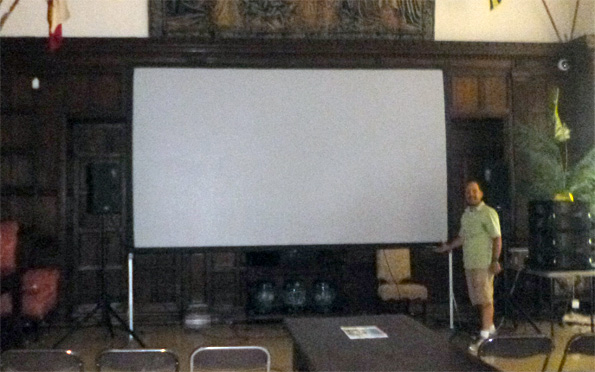 An historic estate in Newport was the site of this indoor screening with Peter.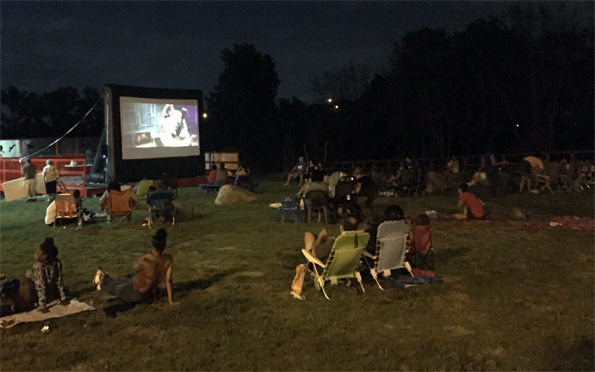 This Providence city park provided a great location for a family-friendly summer screening. The endless popcorn was a hit!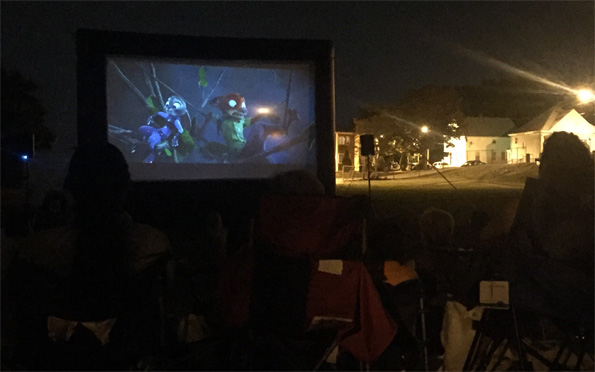 Building a sense of community through a shared cinema experience on a gorgeous summer night in this Providence park.
What's your film experience idea? Contact us today!